MHV Board of Directors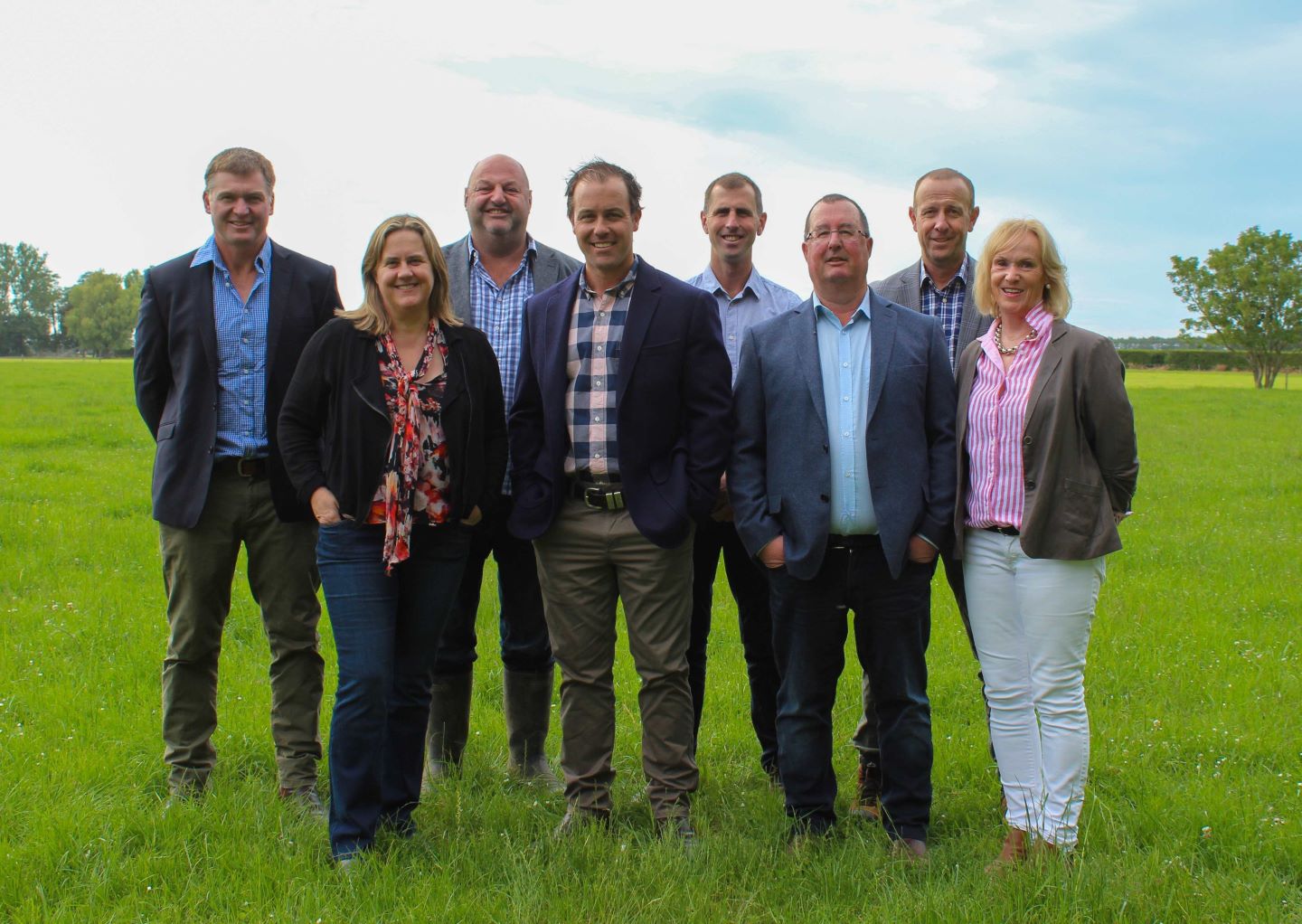 Back (from left): Simon King, Evan Chisnall, Campbell Tait, Paul Munro.
Front (from left): Jen Crawford, Cole Groves, Vince Lobb, Christine Taylor (Associate Director)
Cole Groves (Chair)

027 664 4696

grovesdairies@xtra.co.nz

Evan Chisnall

027 457 2381

Jen Crawford (Independent)

027 436 6040

Simon King

027 696 3755

Vince Lobb

027 427 0564

Paul Munro

(Independent)

021 286 6995

Campbell Tait

027 777 3347
MHV Staff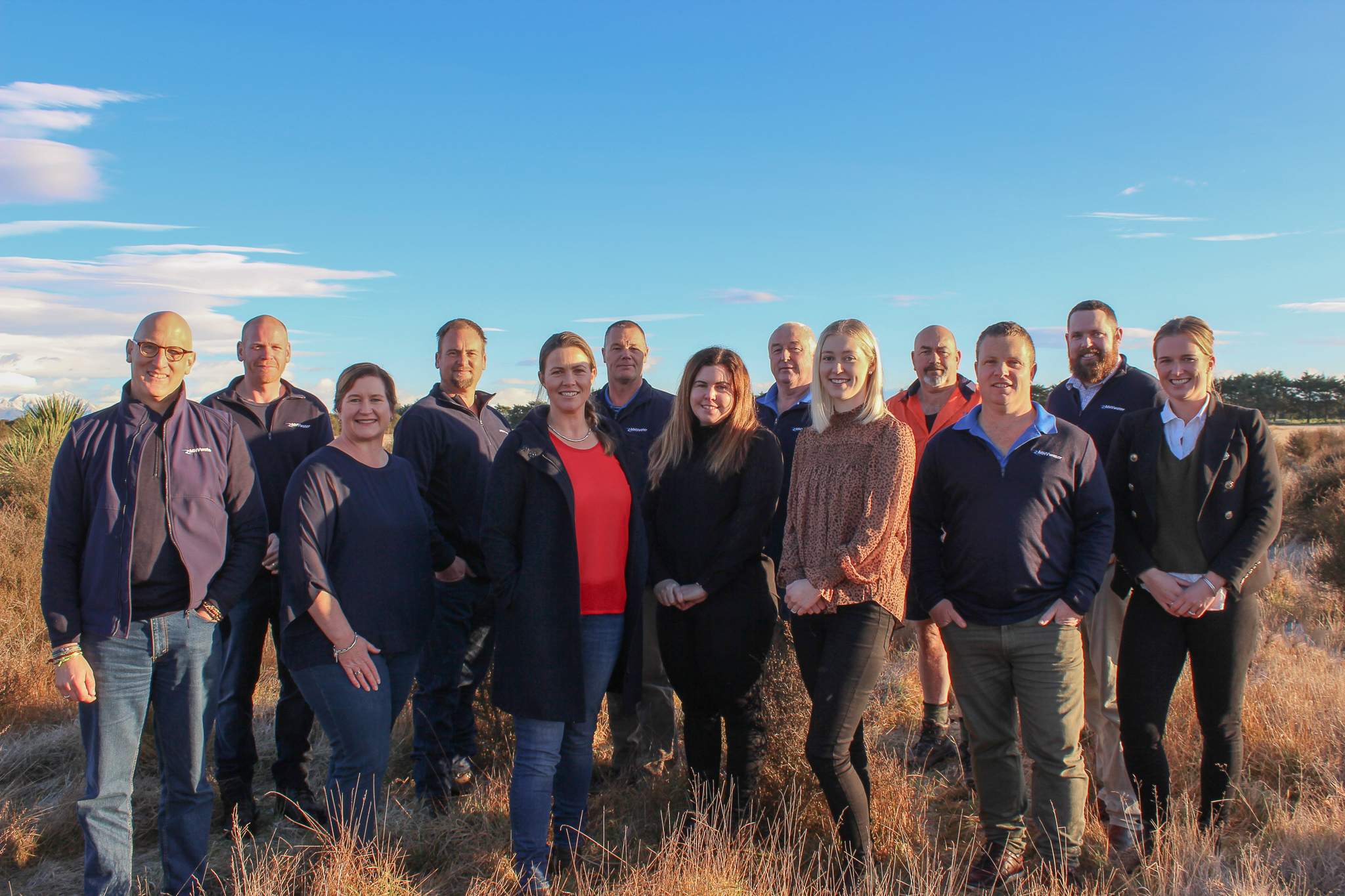 Back from left: Russ Kelly, Keith Hyslop, Sam Anderson, Murray Neutze, Mark Wilson, Ethan Forbes.
Front from left: Justin Legg, Jo Naylor, Melanie Brooks, Nicole Matheson, Sarah Thomas, Ben Naylor, Ella Stokes.
Melanie Brooks
MHV Chief Executive
mel@mhvwater.nz
027 435 6882
Melanie Brooks
Mel is the Chief Executive of MHV Water Ltd and began her role in June 2017.
As Chief Executive of MHV Water, Mel ultimately leads the team to deliver the vision of Sustainable Solutions for our Community, now and into the future. Mel is also a Trustee on the Hekeao Hinds Water Enhancement Trust, which governs the Managed Aquifer Recharge and Targeted Stream Augmentation Trials in Mid Canterbury, and is acutely aware of the responsibility that comes with the use of our water resources and is proud of the role MHV plays in supporting the catchment for improved water quality outcomes. "Historically, our role was just to deliver water. Our role has evolved to more efficient and effective water delivery and we now have considerable storage incorporated into our delivery network. In addition to the delivery of water, importantly, we support our farmers with their Farm Environment Plans and provide practical education for our farmers to enable changes in practice that will drive improved environmental, cultural, social, and economic outcomes."
Prior to leading the MHV Water team, Mel spent over 18 years in the Financial Services Industry, both in NZ and abroad, spanning roles within Money Broking, Business Banking, Corporate Finance, and Leadership.
Justin Legg
MHV Senior Hydrogeologist
justin@mhvwater.nz
027 223 7260
Justin Legg
Justin is MHV's resident Senior Hydrogeologist with a background in mineral exploration and resource estimation. Having lived and worked in central Australia since the mid '90's, he has seen first-hand the challenges faced by rural communities and understands that the value of water often exceeds that of gold.
Armed with an understanding of geology, geochemistry, geophysics, and spatial analysis, he is responsible for developing evidence-based concepts and ideas that will lead to practical, economic, and sustainable Nitrate (NO3-N) mitigation strategies for MHV shareholders and the greater community of the Hekeao Hinds Catchment.
His goal each day is to make a difference in how we perceive, value and manage water from a social, economic, cultural, and environmental position. With the aim of being part of a vibrant sustainable farming community on the Hekeao Hinds Plains that supports and nurtures the environment in a holistic sense for future generations.
Jo Naylor
Executive Assistant
jo@mhvwater.nz
027 335 5524
Jo Naylor
Jo began her role as Executive Assistant in 2017.
Her work involves supporting the MHV Board and Management Team, as well as assisting shareholders with enquiries.
Jo appreciates being part of a successful, productive, and forward-thinking team, with farmer shareholders at the forefront.
Ella Stokes
Communications Change Specialist
ella@mhvwater.nz
027 208 6371
Ella Stokes
Ella started in this role at the end of 2020. Ella has experienced first-hand how challenging farming in the ever-changing New Zealand environment can be and how irrigation has a significant positive impact not only on farmers and growers but, also on the wider community. More recently she has worked for IrrigationNZ and has expanded her knowledge of the irrigation industry as well as freshwater policy. She is looking forward to building on her current relationships with farmers, growers, and industry bodies. Ella's focus is to support our farmers with environmental change, and help people tell their stories about irrigation, environmental management, and more.
Ethan Forbes
Water Resource Manager
ethan@mhvwater.nz
021 168 4534
Ethan Forbes
Ethan came on board at the beginning of August 2020. Ethan's focus is to build resilience in our existing network assets and strategic planning for future infrastructure. He also supports the MHV Operations Team. Ethan comes from a sheep and beef background in the lower South Island and has a Bachelor of Engineering Technology (Mechanical). He also has considerable sales/design experience, from time with Waterforce in South Canterbury and more recently design, construction, and commissioning experience of large-scale irrigation schemes throughout the South Island while working for Monadelphous, including Amuri, Pukaki, and Kurow-Duntroon irrigation schemes.
Nicole Matheson
Environmental Manager
nicole@mhvwater.nz
027 205 2355
Nicole Matheson
Nicole began her role as Environmental Manager in May 2022, prior to that she had been on the Irrigo Environmental team since June 2018, so is very experienced in environmental management in relation to farming systems, especially in the Mid-Canterbury area. Her job involves supporting farmers to achieve continuous improvement through the Farm Environment Plan process. Nicole enjoys working with farmers to improve water quality in the Hekeao Hinds whilst ensuring cultural, economic, and social outcomes are still being met.
Sam Anderson
MHV Operations Manager
sam@mhvwater.nz
027 435 6251
Sam Anderson
Sam joined MHV in 2008 after working in several roles and seeing the scheme develop, he became Operations Manager in January 2017. His job involves all things operations, water movements, leading the operations team, scheme innovations/improvements, maintenance, scheme efficiencies shareholder relations, and more.
Sam enjoys the on the job learning and the ongoing challenges of adjusting to every season which are all unique to ensure that water keeps flowing to our farmers. Sam has a farming background and is practically minded, and he enjoys working with the team to find sustainable solutions for the shareholders and the community for years to come.
Murray Neutze
Hydrology and MAR Officer
murray@mhvwater.nz
027 321 3227
Murray Neutze
Murray has been with MHV since 2015 working on the open races, more recently this has included responsibility for the day-to-day operations of the MAR sites, including water testing, development, and maintenance. The expansion of the MHV groundwater and surface water monitoring programme has seen Murray take on the role of Hydrology and MAR officer. Murray's role involves working with the Hekaeo Hinds Water Enhancement Trust (HHWET), maximising infiltration rates within specific bounds, and weekly water sampling for Ecoli levels. Murray enjoys the challenges of his role, working in a rural backdrop, and is proud of the part he plays with MAR as it becomes an increasingly important tool for addressing environmental issues facing farming.
Mark Wilson
Scheme Operator
mark@mhvwater.nz
Mark Wilson
Mark has worked as a Race Water Operator for almost ten years and has seen a lot of changes to the MHV scheme since beginning his role in 2012. His role involves delivering water to farmers, planning, and communicating with farmers about future projects and race maintenance. Mark said his job was important to him to make sure farmers had water delivered efficiently and effectively.
Ben Naylor
Scheme Operator
ben@mhvwater.nz
Ben Naylor
Ben began the role of Scheme Operator with MHV in late 2018. During the irrigation season, his role is primarily focused on the delivery of water to shareholders on MH laterals 1 and 2. Ben balances proactive maintenance with the physical delivery of the water to ensure the delivery of water is consistent at all times and is very proficient with the Rubicon systems and accessing data for analysis on race performance. During the off-season Ben can be found doing maintenance to have the line ready for the following irrigation season. Ben appreciates having the ability to grow his family in a rural setting while working with water and talking to a range of farmers and growers regularly. Ben enjoys the variety of his role where daily work can see him doing both physical outdoor work and technical work.
Russ Kelly
Scheme Operator
russ@mhvwater.nz
Russ Kelly
Russ joined the MHV team at the beginning of 2022 as a Scheme Operator, supporting the operations team with the delivery of water and the tasks that go with it. Before this Russ worked in a variety of roles, most of which involved water, including commercial diving and dairy farming. Russ is looking forward to learning more about the scheme as well as getting into some projects over the winter.
Sarah Thomas
Business Support Administrator
sarah@mhvwater.nz
027 435 6200
Sarah Thomas
Sarah joined the MHV team in June 2022 as a Business Support Administrator, a new role at MHV, which involves doing financial accounts while also assisting Nicole with various environmental support tasks on a day-to-day basis. Sarah enjoys working closely with shareholders and the MHV team and is eager to learn more about the environmental aspects. She comes from a farming background and enjoys living on a dairy farm with her husband Toby.