MHV Water Monitoring Programme
What are we doing?
Our mission is to deliver sustainable solutions for our community, now and into the future.
As part of this mission statement, we currently monitor water quality for approximately 150 bores and some 60 surface water locations across the Hekeao Hinds catchment.
By monitoring ground and surface water behaviour and character across the catchment, MHV intends to provide data and complementary information that will enable evidence-based decision making, that leads to environmentally and sustainable water and nutrient management practices.
Development of the Programme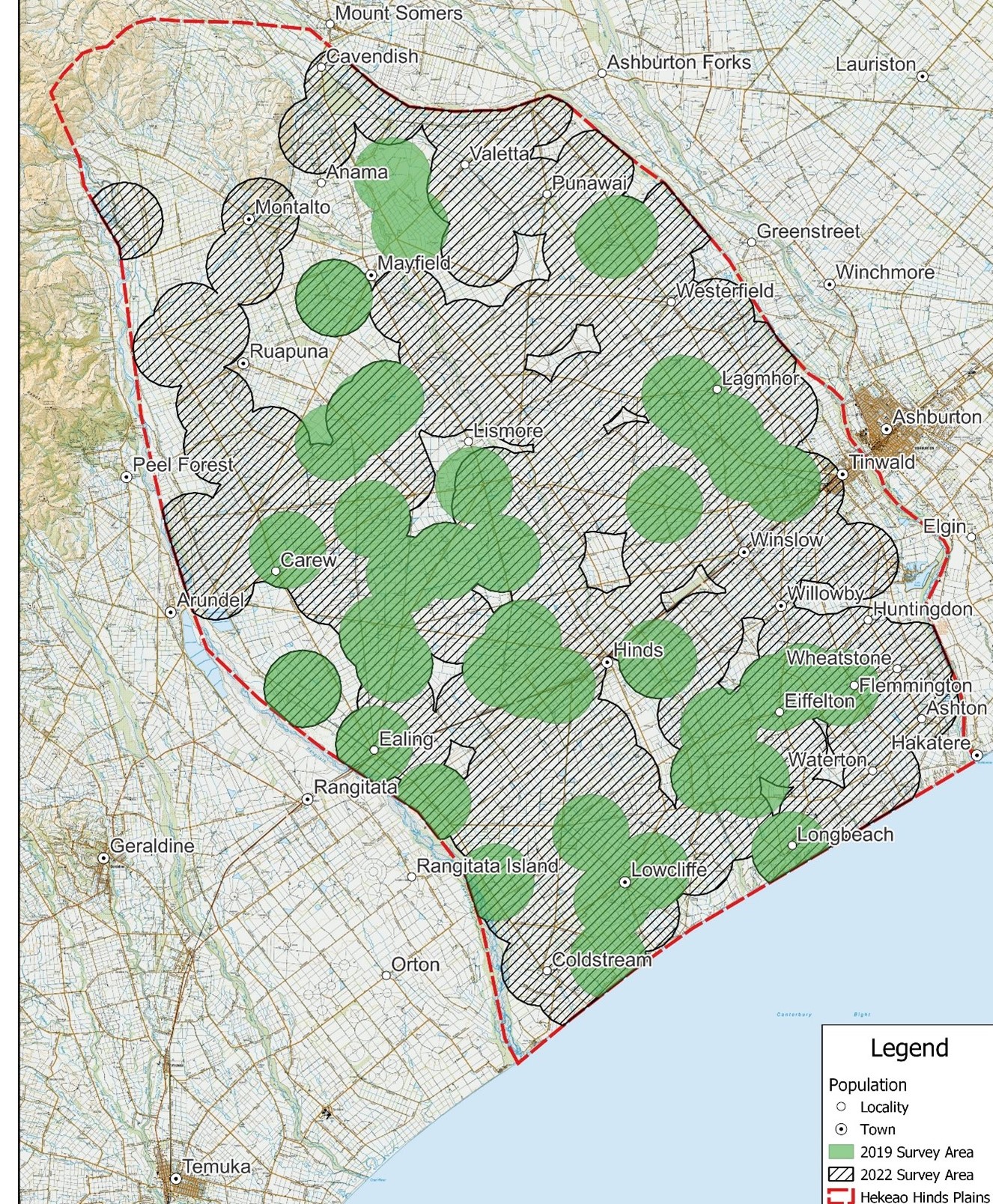 MHV commenced routine groundwater monitoring of NO3-N levels within the MHV scheme area in September 2016 with an initial survey of 29 bores. The programme's initial objective was to understand the changes in NO3-N in the groundwater for the Hekeao/Hinds Plains. As the focus of the monitoring programme has evolved overtime, so too did the design of the sampling programme.
In mid-2020, a comprehensive review of the programme was undertaken by MHV in consultation with:
Te Runanga o Arowhenua;

Hekeao Hinds Water Enhancement Trust (HHWET);

Hinds Drains Working Party (HDWP);

Fish and Game;

Environment Canterbury (ECan);

Barrhill Chertsey Irrigation (BCI) and,

Aqualinc Research.
Based on this review, and with support from BCI and HHWET, the programme was extended to the extent of the Hekeao Hinds Catchment, encompassing some 150 bores and 60 surface water sites representing an area of 106,200 hectares - making this the largest community-led water monitoring programme in Aotearoa.
PhD Research
MHV Water Senior Hydrogeologist Justin Legg largely leads the programme and has recently said it was important to consider "what now" when it came to the results. To answer this question, he will commence a PhD at the University of Otago this spring (October 2023) that hopes to quantify and define the key drivers of Nitrate-Nitrogen (NO3-N) sources, migration and retention across the Hekeao Hinds Plains for different farm systems with the intention of defining solutions for the co-existence of improving water quality practices and farming communities. Click here to find out more.
What have we learnt?
By incorporating local farmer knowledge, Mātauranga Māori (Māori knowledge) and scientific observations, we have learnt a great deal about Nitrate migration along hydrological pathways, its relationship with soil types and river flows as well as its retention time(s).
See below the development and findings of the water monitoring programme.
Want to learn more about the programme?